Description
Don Amante – The Sensual Hunter Method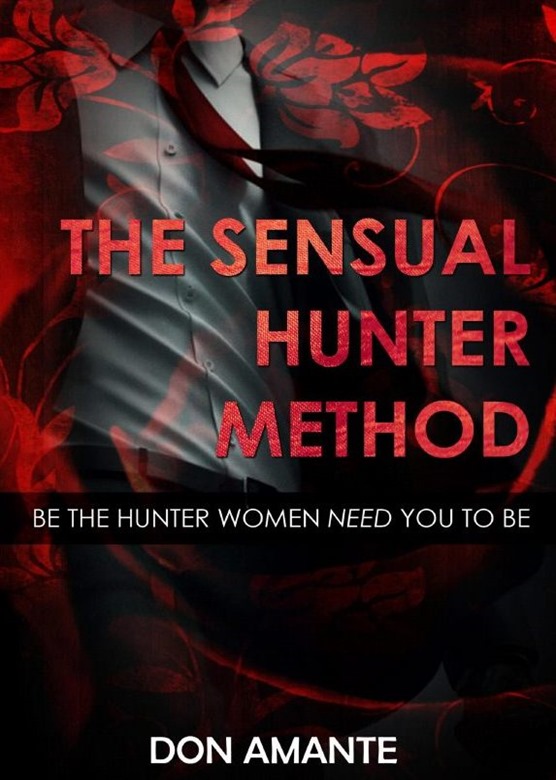 The Sensual Hunter Method
Don Amante – The Sensual Hunter Method introduces it which is a process for luring girls through conversations and turning them sexual. It is way of seducing using psychological techniques to get a girl to realize she has to have sex with you.
This Program shows men how to break down a woman's defenses so she sleeps with him.
– How to get to oral or full sex on the first date
– How to get one night stands with women
– How to increase your chances of getting laid
– How to move a woman towards a quick sexual encounter
– Learn the way to get "looking for action" women hot for you
– Learn the Sexual Trojan Horse method to slip in under the radar
– Minimize the amount of time you spend talking to women to pick them up
– Online dating techniques to increase the chance of getting oral or full sex
This Program is all about the sex. It starts with a sex motive, functions through a sexualized methodology, and ends with sleeping with your target woman. If that's your thing then you'll feel right at home with this product.
Very simple and straightforward. Does not beat around the bush and goes straight to the methodology of getting hot women to sleep with you.
Bonuses include:
– Daygame Predator Sequence
– How To Make A Girl Ejaculate Training Module
– A trial month of 6-Month Lifestyle challenge
Proof Download
——————————————–
Name of Course: Don Amante – The Sensual Hunter Method
Release Date: 2020